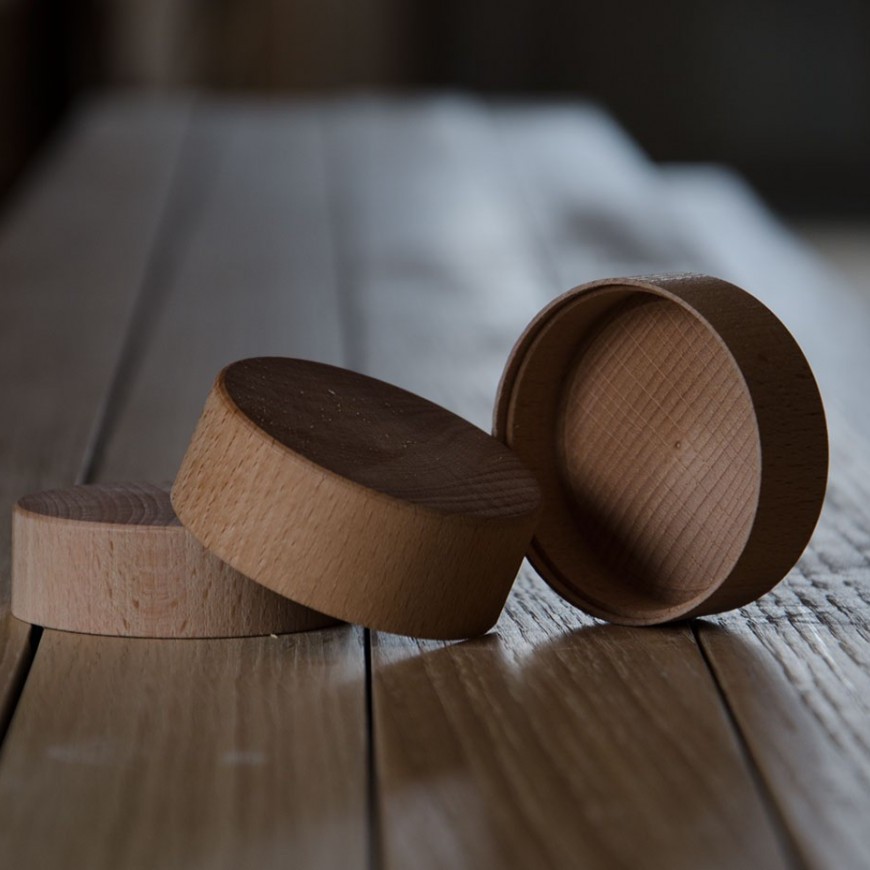 Packaging
The outstanding packaging of NIRRA honey carries along all the best of the Greek nature the wood of the mountainous forests in its lid and the grains of the coastal sand in the jar. Specifically designed and manufactured in order to ensure the full sustainment of the original honey properties as well as to bring out its multifaceted colours, it is as unique as its invaluable content.
The lid, made of solid beech wood, is hand-crafted with special attention and care to the detail and brings along a tangible element of the nature where honey is born, as a symbol of the close bond between the product and the forest.
Truly, this exquisite jar is a treat to your aesthetics, sealing up the quality and retaining intact this precious treasure.