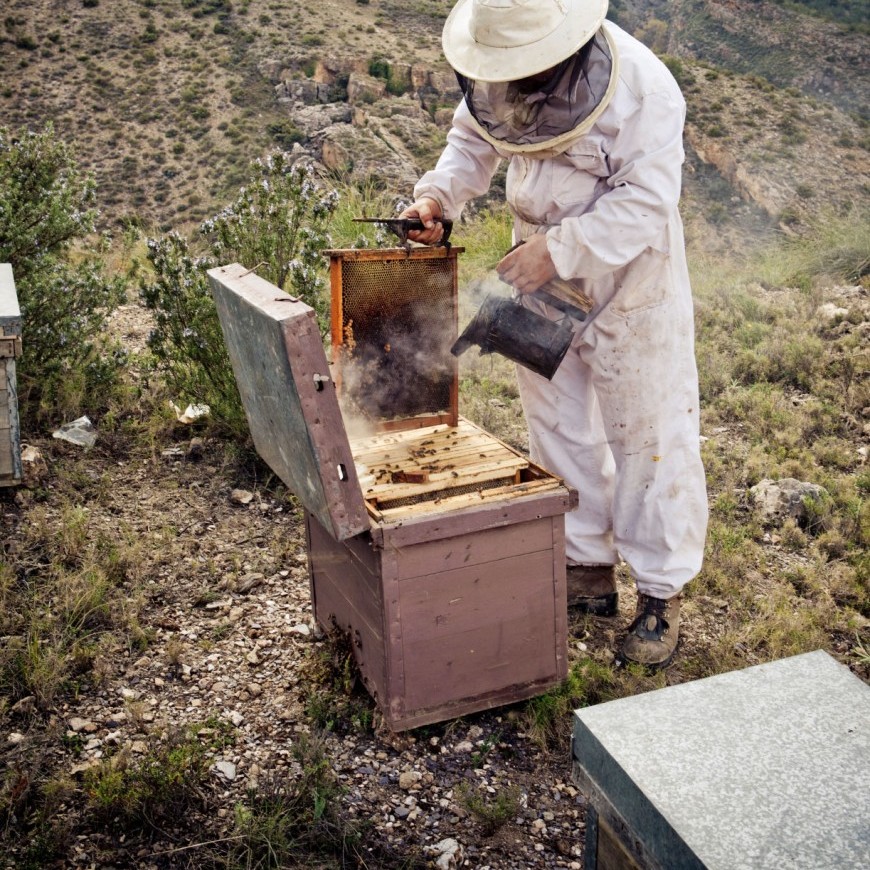 Production
Our journey leads us to some of the most outlying and intact forests of Chalkidiki and Northern Greece. From April until November, we drive bees through these verdant and arduous terrains and relocate them every thirty five days so that they obtain the dainty honeydew excreted by trees.
Honey pasteurization is totally prevented since it is extracted below 35°C, which is the temperature normally found in a hive so that all therapeutic enzymes and exquisite aroma remain intact. The honey is also unfiltered in order to retain the beneficial pollen residue and organic materials. After it is collected from the beehives, it remains in maturation and clarity containers for five to ten days before being bottled to perfection.
All processes involved, from the harvesting and extraction to the packaging, are conducted manually and bear the century-long greek tradition of beekeeping combined with the most contemporary expertise in honey production. The result is an incomparable and precious food delivered to your table and palate untouched as if it had just been collected from the honeycomb.